Karbon 2 has been building its reputation on a constant strive to improve the performance and provide services that meet clients expectations. Our course of actions is guided by high standard of works, using proper technology, installations, materials and highly qualified staff.
Ever since its establishment, the company for over three decades has been offering best deals and professional solutions in terms of:
coal
metallurgical products
electric carts
construction services

Although Karbon head office is located in Katowice, the capital of Silesia region, and its subsidiaries in Zabrze and Gdańsk, the list of our clients and business partners contains firms from all over the country.
An important fact to be noted is that since year 2000 Karbon is the head of the Capital Group Fasing, Inc.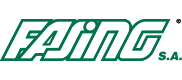 Fasing S.A. is part of Capital Group Fasing Inc. and the group is the biggest in Central Europe and one of the biggest in the world producer of chains for mining, fishery, power, sugar, cement, timber industry and others sectors where the implementation of technical chain takes place. Fasing S.A. have factories in Poland, apart from that they have their own representative offices in the coalfields over the world.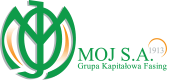 MOJ S.A. is part of Capital Group Fasing Inc. and offers a broad range of industrial couplings, drilling equipment and small-scale mechanical equipment for the mining industry.
Apart from the above MOJ S.A. also offers forged elements manufactured in their own forge Kuznia Osowiec which elements, among others, are mainly sold to the automotive and construction companies.
MOJ S.A. has their own engineering and technological department and employs specialists who offer our clients professional technical advice and help select devices that fit their technical solutions and designs to meet their individual needs and expectations.